Strategy
We provide financing on attractive terms, and we seek to promote sustainable local communities and to contribute to the green shift.
Through financial expertise, digital collaboration and insight into the local government sector, we seek to help our customers succeed in their work to develop the best possible welfare services for the people they serve.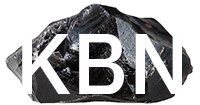 KBN's vision and values
Vision: Long-term partner for local welfare services
Values: Open, responsible and engaging
The customer first
We will be the most important financing partner for Norwegian municipalities and we will put customers first in everything we do
Building a sustainable society
Sustainability will permeate the way in which we carry out our activities
Strong market participant
Through a strong position in the capital markets we will ensure Norwegian municipalities have access to attractive financing
Leader in green finance
We will help ensure our customers succeed in meeting their climate targets.
A future-oriented organisation
We will be a knowledge business recognised for financing and the development of future-oriented solutions for Norwegian municipalities.
Customer driven digitalisation
Our digital solutions will give customers the best customer experience and help simplify and improve the quality of KBN's operations