KBN awarded "Impact report of the Year"
KBN was announced winner of the Impact report of the Year category in the 2020 Environmental Finance Bond Awards
The winners were decided by a panel of 30 judges made up of some of the world's largest green, social and sustainability bond investors.
- Winning the 2020 Impact report of the year award is a much appreciated recognition of KBNs considerable efforts in this area over several years, says Jannicke Trumpy Granquist, Acting Chief Executive Officer at KBN.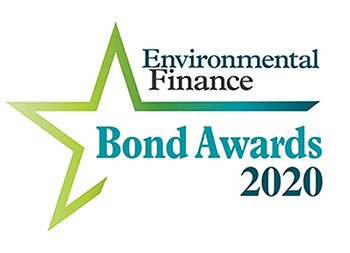 Covering USD 2.16 bn. of green loans distributed to 176 projects in eight project categories, KBNs 2018 Impact Report demonstrates the environmental impact of a diverse asset portfolio in a transparent and reader-friendly manner. The appealing layout and the thorough use of infographics and key figures have been praised by investors, and have already inspired similar approaches by some of KBN's peer issuers.
- We consider coherent and transparent impact reporting to be a precondition for a well-functioning labelled bond market and will strive to move the front of this exercise also in the future, says Torunn Brånå, Head of Green finance at KBN.
The 2018 report was KBN's third annual impact report, making the bank an early mover in the impact reporting exercise. The methodology developed for KBN's first impact report in 2016 has since served as the foundation for the Nordic Public Sector Issuers: Position Paper on Green Bonds Impact Reporting, an initiative that KBN today co-chairs together with Kommuninvest.