Significant savings from calculating life-cycle costs
Is your municipality about to start a new construction project? If so, it is time to learn more about what you can save by calculating all the costs associated with a building for its entire life before construction starts.
Text: Anne Håskoll-Haugen, Photography: Jo Straube
What are life-cycle costs?
Life-cycle costs (LCCs) are all the costs a building generates throughout its entire life – from idea to demolition. They include the cost of investing in the building and of managing, operating, maintaining and disposing of it.
Source: The Agency for Public Management and eGovernment (Difi)
Not calculating a building's life-cycle costs may lead to your municipality spending more money than necessary on operating and maintaining it. The building may also be less climate-friendly and less user-friendly than it could have been. And, in some instances, the building will also function less well for its users because the wrong materials will have been chosen.
In other words, thinking longer term rather than just looking at the initial investment costs can bring big savings. Simply choosing the cheapest option, or even the absolute best in terms of quality, is not necessarily the way forward. The objective should instead be to secure the right quality for the lowest price.
What is a green loan?
KBN offers green loans, which have a lower interest rate, for projects that are ambitious from a climate perspective. Currently, such projects receive a 0.1 percentage point discount on the applicable interest rate. We have defined eight types of project that can be granted a green loan, with all projects having to meet specific criteria in order to qualify. The types of project for which you can apply for a green loan are:
New green buildings
Renewable energy
Energy efficiency
Low-carbon transportation
Waste management
Water and wastewater management
Sustainable land use
Climate change adaptation
Read more about green loans and the criteria here: www.kommunalbanken.no/gronn
LCCs are a method of calculating the costs of various options. Doing so makes clear the financial consequences of the choices that are made - even over the long term.
However, a lot of municipalities are unaware of how LCCs can help them during the planning phase. This is something that the majority of municipalities report themselves. According to a survey carried out by the Agency for Public Management and eGovernment, 40% of Norwegian municipalities have never calculated life-cycle costs for new building projects. This means both the environment and municipalities' coffers potentially lose out, according to Dominique Sellier, a Senior Advisor in LCCs at the Agency for Public Management and eGovernment.
Dominique Sellier explains that his best advice is to spend more time during the planning phase assessing the financial consequences of various options across the entire lifetime of each building.
"The cheapest square metre is the square metre that does not get built. The first thing you should do therefore is establish what is actually needed. Do you have to have a new building? Could you not upgrade an existing building? Or could your new building perhaps be used for multiple purposes to avoid your municipality building more buildings than is necessary?", he explains.
When Kongsvinger Municipality built a new lower secondary school, they found that they could make use of the complex of buildings by allowing local sports associations to use the facilities in the evenings. Also, the municipality did not have a theatre venue, so they built one as part of the school for both student productions and other cultural programs for Kongsvinger's residents. In Frogn Municipality, they took similar steps with a replacement retirement home; it has a café that is open to everyone, meeting places for associations, a day centre for the elderly who still live at home, and a rehabilitation centre for patients discharged from hospital. This made it possible to bring together services that had previously been separate.
Read more about how Kongsvinger saved NOK 6.5 million at its newly constructed lower secondary school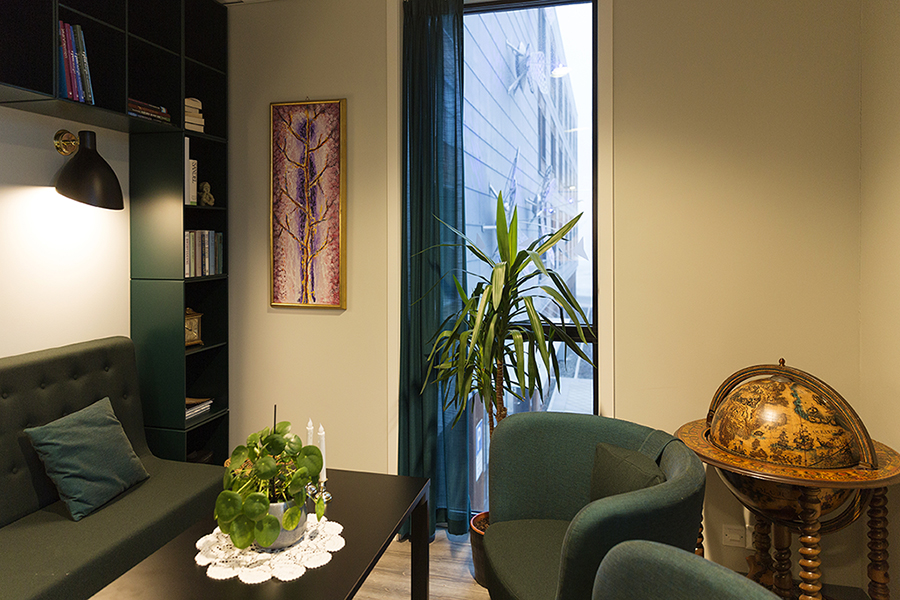 The new Ullerud Health and Care Centre is the biggest construction project ever undertaken in the history of Frogn Municipality, and it is Norway's largest nursing home built out of mass timber. The building's LCCs were important criteria and contributed to the decision to use mass timber.
Another way in which LCCs can save municipalities money is by helping them to thoroughly plan how new buildings will work.
"Designing high-quality logistics into buildings can reduce expenditure on personnel, help to reduce staff sickness, and save money on operations and maintenance. Money saved is money that can be spent on providing the public with more good services" comments Dominique Sellier.
An example of this is to be found in Ullerud Health and Care Centre in the Frogn Municipality, which chose to invest in installing modern rubbish chutes in the Centre. Before, auxiliary nurses had to spend time carrying rubbish out of the building and across a car park, where they had to throw the heavy bags into a large container. They now save time and effort as they just have to throw the bags down the chutes. This is time that they can now spend on residents.
LCCs can also lead to savings by contributing to the right materials being chosen, lower cleaning costs, less maintenance, a better indoor environment for users and lower energy consumption.
How do you implement LCCs?
"LCCs are a great method for helping the owners of construction projects to highlight the financial consequences when they are choosing between options. However, many people find LCCs complicated", comments Dominique Sellier.
The good news is that there are tools available as well as an ever-growing professional community that can help municipalities to implement them. Difi has created an e-learning course that provides an introduction to LCCs, which will be very useful to municipalities.
However, to calculate the future costs of a building, you need to have all the figures in place.
"I recommend that all municipalities set up high-quality procedures for gathering figures on the operating costs of their various buildings. All the numbers can be found – it is just a case of systematising them in a way that provides an overview of what their various operations, maintenance and cleaning costs actually are. This will make it possible to compare different buildings and also to compare any planned new buildings as well", comments Dominique Sellier.
The Agency for Public Management and eGovernment's environmental criteria include the recommendation that municipalities should stipulate that tenderers' proposals for construction projects must include LCC calculations. The calculations can be in relation to assessments of options for specific components or systems such as energy solutions or exterior cladding materials. In order to know what LCC analyses they should stipulate, Dominique Sellier recommends that municipalities invest in bringing in some external expertise during this phase if they do not have in-house expertise. This represents a good investment, but even so municipalities should have some expertise in LCCs themselves. Having such expertise represents a good investment for the future.
If tenderers are also competing on quality and environmental factors, this can help municipalities to ensure that the construction industry becomes more environmentally friendly. Using LCCs as a basis for making decisions will identify clear differences in operating costs for various different options over time, meaning you make the right decision and have more money for services in your municipality.
"There are different ways of calculating LCCs. If a contracting authority wants a particular methodology to be used, this must be stated in the tender documents", explains Dominique Sellier.
The rules on public procurement state that public sector contracting authorities must take LCCs into account. Public buildings and facilities must have a reduced impact on the environment, and the public sector is required to encourage climate-friendly solutions, even if investing in them costs more. Contracting authorities are also required to look at the overall picture by attaching weight to the costs associated with a new building throughout its life.
Read the interview with the Head of Operations at Frogn Municipality in which he discusses how Frogn saved money and protected the environment by investing time in LCCs when building Norway's largest retirement home in mass timber.