Meet our students
As one of Norway's leading financial institutions, we offer students the chance to gain valuable work experience. Get to know some of them below!
Christine Gloppestad
Being a student intern at KBN teaches you a lot. You get the chance to be trained by very experienced and skilled colleagues, and you are given a lot of responsibility early on. The best thing about being a student intern at KBN is the chance to work in different departments. This provides you with insight into how an organisation such as KBN works in practice.
At KBN, I work in Middle Office, which is the department responsible for producing, controlling and reporting KBN's risk profile internally, as well as for valuing its balance sheet.
One of my tasks is updating reports every day in which I check that the risk limits that have been set have not been breached. My work has also involved preparing the duration model, producing weekly reports, and working in Excel to produce graphs, structure data and create macros. It has been a steep learning curve and there has been a lot to get to grips with, but thanks to KBN's great working environment and open office set up, it is easy to get help if you have a question.
Working at KBN as a student intern provides a great opportunity to try out the different departments that a financial institution such as KBN has to offer. You also get to put into practice what you learn while studying, and you are given a lot of responsibility and get to attend meetings and seminars on an equal footing with other employees, which is a great way of learning even more. KBN also has a really great social atmosphere and there are lots of events you can attend.
Veronika Høgset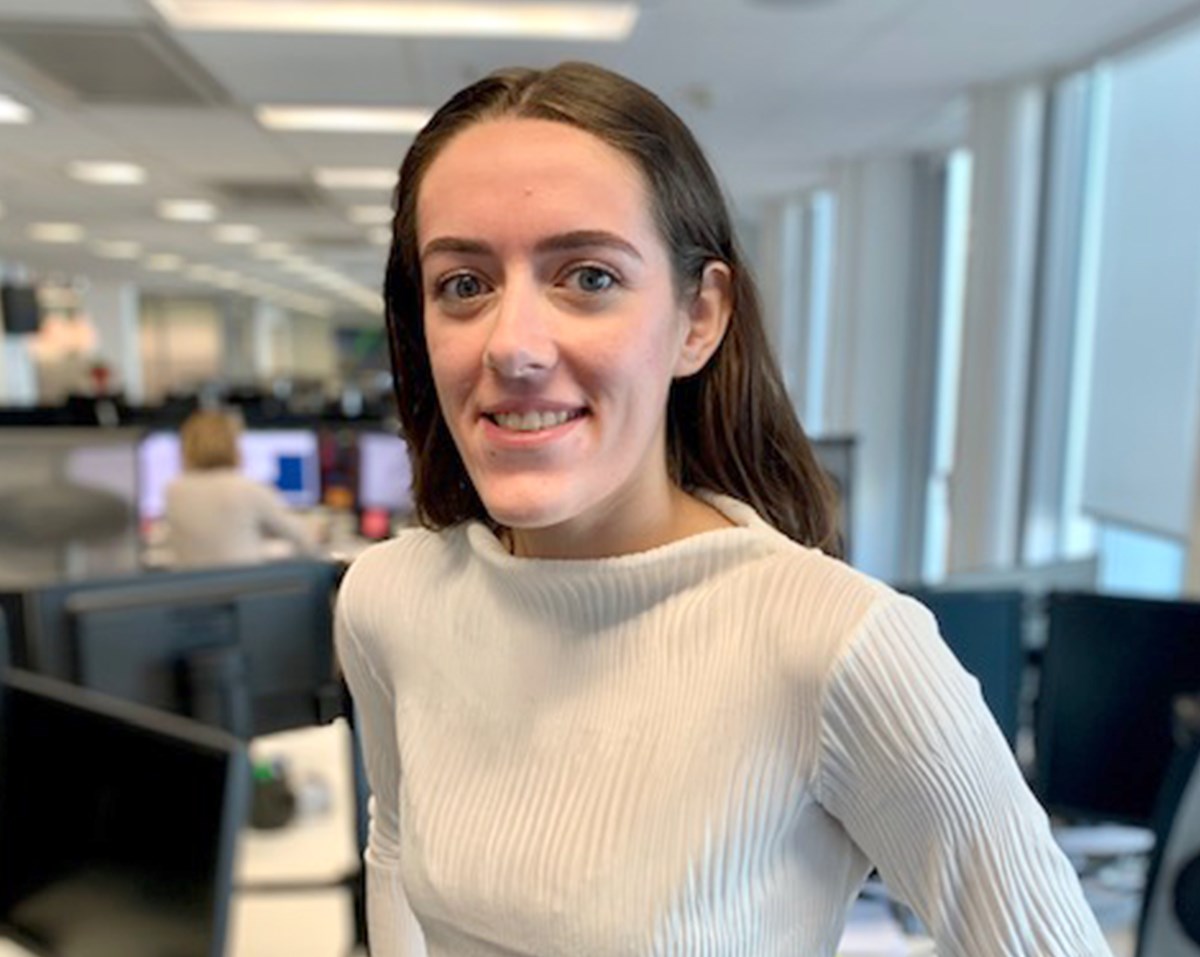 My first stop at KBN was its Lending department, which in simple terms is responsible for providing and granting loans to customers. An important part of my work is to identify customers' circumstances and requirements, and then to propose lending products that meet their needs. An important and interesting focus of this department is green loans, which are loans for projects that will help municipalities meet their future climate and environment challenges.
My working day is flexible and can be adapted depending on the amount of studying I need to do. Since starting my role, one of my tasks has been to gather data and then to structure and analyse it. I am in future going to be helping with customer contact activities as well.
An internship at KBN gives you a unique opportunity to gain wide-ranging relevant experience alongside your studies. It gives you an insight into one of Norway's biggest financial institutions and the chance to get to know all the skilled people who work there.
Martin Bø
Being a student intern at KBN is exciting and challenging. I work in the Lending department where my tasks include working on climate risk, and I am part of its 'Green team'. At the moment, I am working on its new climate risk portal, and my specific tasks recently have been extracting and analysing data sets.
Working with so many great people teaches you a lot, and you also get to have a go at challenging tasks. In addition, it is really easy to talk to KBN's employees and managers, both in the canteen and in the office area.
KBN's student interns are also given a lot of trust and the flexibility to manage their own time, meaning you can work at KBN more during your holidays and less when you are preparing for exams, for example.
You are able to develop your abilities by tackling challenging work issues and you are trusted and given a significant amount of responsibility from day one. The best thing about being a student intern at KBN is that you are treated in exactly the same way as KBN's other employees, and you are able to be part of all the social and professional events that take place.
Read more about KBN's student internship program here.